--As of May 2, 2008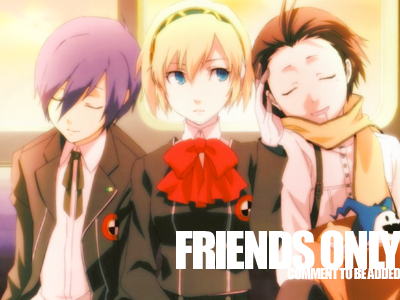 Why the sudden friends only?
•
Because all the cool people are doing it, of course! Not really, I just don't want someone to go on this journal and reading it without even knowing who I am and me not knowing that they even visited this journal.
Adding me
•
As long as we share some interests or anything like that, feel free to add me! You can never have enough friends right? Just comment here first, please~ Unless, of course, you were on my flist before I posted this.
Ho hum~
Well, I hope that we'll all become super special awesome friends! 8(*≧▽≦)8
♥
Current Mood:

cheerful